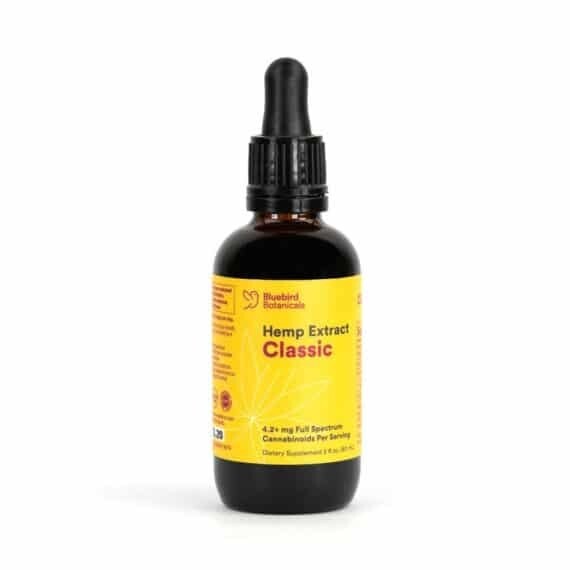 Blue Bird Botanicals Classic 250 mg, 500 mg
SKU 00020
Product Details
A classic hemp formulation bottled up into a CBD oil tincture for sublingual use. Bluebird Botanicals Hemp Classic is made with two ingredients only: hemp extract and hemp seed oil. Blended together, these ingredients create a smooth consistency and stay true to the hemp name.
Hemp extract is oil taken from the stalks of the hemp plant. It's rich in the cannabidiol (CBD) compound to promote overall wellness.
A CBD oil tincture has to be mixed with other ingredients to create the desired liquid consistency because hemp extract by itself is thick and hardens in cool temperatures. That's why Hemp Classic also contains hemp seed oil, which is cold-pressed from hemp's seeds. This oil does not contain cannabinoids, like CBD, but it's rich in vitamins, minerals, and the essential fatty acids omega-3 and omega-6.

Save this product for later